Discover the Art of Ammunition Wines: Taste & Tales
Have you ever tasted a wine that seemed to explode in your mouth with an intense and complex flavor? That's the signature taste of Ammunition Wines, where every sip is truly a shot of flavor that will leave you craving for more. But the beauty of this wine brand goes beyond its taste attributes. There are stories behind each bottle, tales of passion, dedication, and a commitment to making the best wine possible. Let's dive into the art of Ammunition Wines, and join us on a passionate journey that will take you beyond the wine glass.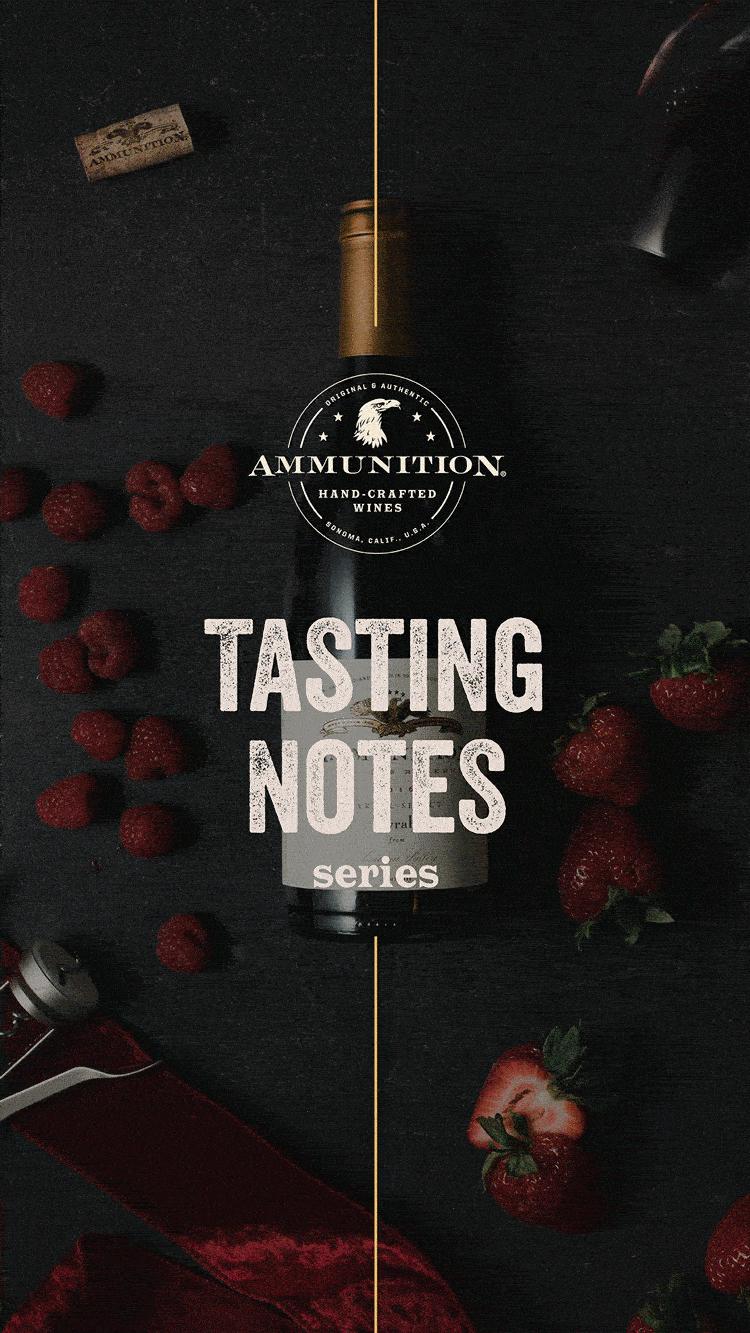 1. The Origins of Ammunition Wines: A Tale of Passion and Patriotism
The story behind Ammunition Wines is one of passion and patriotism. It all started when two men, Bill Kerr and Andy Wahl, met through a mutual acquaintance who knew they shared an interest in winemaking. Kerr was working as a design and branding consultant in California's wine country, while Wahl had grown up in Santa Rosa surrounded by the winemaking world. Despite their different backgrounds, the two men shared a deep appreciation for the outdoors, storytelling, patriotism, and great wine. They decided to pay tribute to their country by creating a wine label that told a different sort of American story through top-notch wines. [1][2]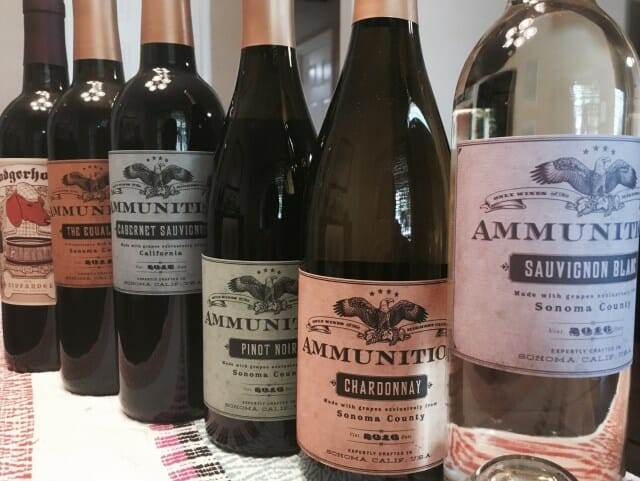 2. The Unique Blend of Artistry and Science behind Ammunition Wines
Ammunition Wines celebrates the artistry and science behind the production of their showstopping wines. Their commitment to quality is reflected in every drop of their wine, which encompasses the unique perspectives of California's best grape-growing regions. The winery draws inspiration from their shared American heritage, independent spirit, and the traditions of Western farmers.
Sonoma County, home to 19 American Viticultural Areas, offers a wide range of terroir for Ammunition Wines to showcase their varietals. The winery's success is a result of the blending of equal parts of time-tested techniques and innovative spirit to create a pantheon-defying tradition of producing exceptional wines. The farmers from this region provide essential ingredients for the winery's success; the team considers themselves fortunate to have access to one of the best grape-growing regions worldwide.
At Ammunition Wines, art and science come together to produce wines that embody excellence. Each bottle reflects the winery's commitment to quality and the unique terroir of its origins. Customers can experience the beauty of the winery and the region at one of the winery's many events, featuring tastings that allow them to discover the unique blend of science and artistry that goes into every drop of Ammunition Wines. [3][4]
3. Crafting the Perfect Bottle: The Story of Ammunition's Head Winemaker
Crafting the Perfect Bottle: The Story of Ammunition's Head Winemaker
Ammunition Wine's head winemaker, Andy Wahl, started his career as an accountant but eventually found his passion in winemaking. A long-time wine appreciator himself, he sought to educate people on different varietals and decided to take the "learn by doing" approach to making wine. He worked under three different winemakers and took copious notes before creating Ammunition's first vintage release in 2014.
Wahl's scientific mind complements the creative artistic mind of Ammunition's branding and design director, Bill Kerr. Together, they have created a portfolio of five staple wine varietals and a red blend that represents the essence of California's grape-growing region. Ammunition's ethos of hard work, excellence, and independent spirit is reflected in every bottle, thanks to the abundance of quality grapes provided by Sonoma County farmers.
The Ammunition team is dedicated to ensuring that every drop of their wine represents a unique perspective on the best that California has to offer. They uphold the tradition of Western farmers, celebrate their shared American heritage, and pay homage to the varied terroirs that surround them. Through time-honored techniques and an innovative spirit, Ammunition is carving its name in Sonoma County's winemaking tradition. [5][6]
4. Ammunition's Portfolio: A Range of High-Caliber Wine Varietals
Ammunition Wines is a small-batch winery based in Sonoma, California, run by two passionate individuals – Bill Kerr and Andy Wahl. They combine their creative minds to create a range of high-caliber wine varietals that pay tribute to their country. Their portfolio features five staple wine varietals, including Pinot Noir and Cabernet Sauvignon, and one red blend called "The Equalizer." They also offer the Badgerhound Zinfandel, which is known for its comedically inspired name. The winery prides itself on making amazing wines and telling a different sort of American story.
Ammunition's portfolio brings together the creativity of Bill Kerr and the scientific mind of Andy Wahl. While Wahl is responsible for crafting what's inside the bottle as the head winemaker, Kerr is in charge of crafting what's outside the bottle as the branding and design director. The result is a range of high-caliber wine varietals that combines the best of both worlds. In addition to their five staple wine varietals, they also offer the Badgerhound Zinfandel, known for its comedic name, and the red blend "The Equalizer." The range of wines pays tribute to their country and reflects their passion for storytelling and patriotism.
The wines offered by Ammunition are a testament to their commitment to making world-class products. Kerr and Wahl's passion for winemaking and storytelling come together to create a unique range of wines that challenge stodgy industry conventions and focus on crafting quality-driven products. Their portfolio features a range of high-caliber wine varietals that are carefully crafted and tell a different sort of American story. The Badgerhound Zinfandel, in particular, has a unique story behind its name, making it a beloved addition to their wine portfolio.
Ammunition's wine portfolio is a testament to the creativity and passion of its founders. The winery offers a range of high-caliber wines that reflect their shared appreciation for natural agricultural produce, storytelling, and patriotism. With their imaginative branding and design director, Bill Kerr, and the scientific mind of their head winemaker, Andy Wahl, they continue to create a unique range of wines that pay tribute to their country. Their portfolio offers something for everyone, from the comedy-inspired Badgerhound Zinfandel to the red blend, "The Equalizer."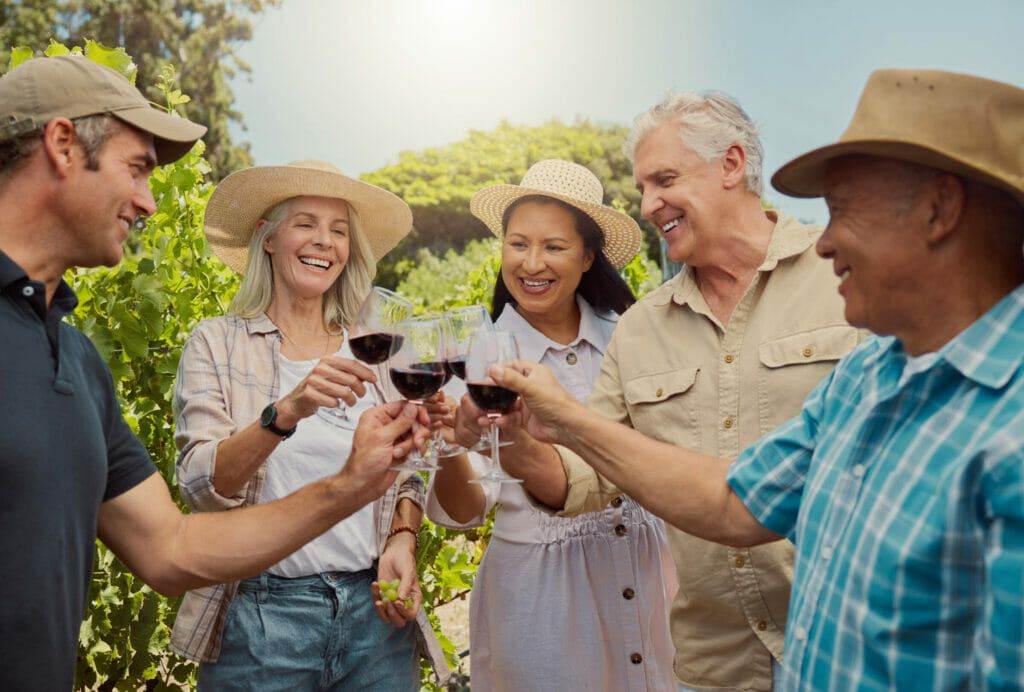 5. The Inspiration Behind Ammunition's Comically Named 'Badgerhound' Zinfandel
Ammunition Wines has a comical side to their brand, which inspired the creation of their 'Badgerhound' Zinfandel. The name was thought of by Bill Kerr, who has a passion for Dachshunds, which in German are referred to as 'Badger Hounds.' The quirky and lovable nature of these dogs sparked conversations with strangers and resulted in the idea for a wine label that is approachable but tough.
The label was designed by San Francisco-based artist, Jeremy Fish, who used the Godfather saga as inspiration. The illustration depicts a Dachshund in a similar pose to Michael Corleone, holding a bottle of wine and a walking stick. The dog guards the barrel of wine, while a badger head is at the top of the stick. The label reflects the team's fun-loving attitude and showcases the unique take on the Zinfandel inside.
The Ammunition Wine 2015 Badgerhound Zinfandel is made from 100% Zinfandel grapes harvested at the highest brix possible from the Dry Creek Valley AVA in Sonoma County. Winemaker, Andy Whal, and Bill Kerr wanted to push the limits of Zinfandel and create something big and bold but balanced. The wine was aged in French oak barrels for 18 months, resulting in a sanguinely viscous pour pooling into a luminescent jewel-like maroon-shaded red.
Initial aromas of black figs, brown sugar, sweet green herbs, black cherry, and roses that are so deep red, they're almost black, can be detected. Upon tasting, the wine is full-bodied and filled with sweet ripe dark fruit that is a bit on the jammy side, intertwined with plenty of peppery spice, vanilla, and chocolate like the nose. It's not sweet nor harsh and has a dry, long, and satisfying finish.
The wine's secret winemaking process is reminiscent of Zinfandels from 20 to 30 years ago according to old-school wine sale guys. Winemaker Andy Whal admits the process is a secret and passed on from an older winemaker, resembling what the Italians did years ago. The Ammunition Wine 2015 Badgerhound Zinfandel is highly recommended and pairs well with BBQ sauce.
6. 'The Equalizer': Ammunition's Exceptional Red Blend
Ammunition Wines is known for producing exceptional wines that are both affordable and delicious. One of their most popular wines is the Ammunition Wines The Equalizer Red Blend. This wine is a blend of Shiraz/Syrah, Merlot, Cabernet Sauvignon, Petite Sirah, and Malbec from Sonoma County, California. Aged in a combination of new and used French oak barrels, the wine has a pleasant aroma of black cherry, plum, spice, cola, and vanilla. The medium to full-bodied wine has a smooth and balanced taste and is packed with rich fruit and elegant spice notes.
In the mouth, the wine has similar flavors to the nose with licorice, leather, and a hint of earthiness. The wine ends with a tart, soft, and long finish with traces of tobacco and cocoa. The Ammunition Wines The Equalizer Red Blend feels like a bacon cheeseburger type of wine, making it perfect for those looking for a wine that pairs well with their favorite comfort food.
The name of the wine is a tribute to the American spirit and the passion for the outdoors. Raised in families of outdoorsmen, the makers of this wine created it as a tribute to their fathers. The wine has an SRP of $23 and is available for purchase online. The wine has received rave reviews from wine experts and consumers alike.
If you're looking for a red blend that is both affordable and delicious, the Ammunition Wines The Equalizer Red Blend is an excellent choice. The wine is perfect for those who enjoy the rich flavors of fruit, spice, and earthy tones. The wine pairs well with a variety of dishes, making it a versatile choice for any occasion. So, why not discover the art of Ammunition Wines by tasting this exceptional red blend today?
7. Introducing David Dees: A Key Addition to the Ammunition Team
The Ammunition Wine label has been gaining popularity in recent years, thanks to the hard work of its founders and team. One key addition to the team is David Dees, who joined Ammunition in May 2017 as Director of Sales.
Dees is responsible for the company's success in expanding its reach and increasing sales. In just a few years, the small-batch winery has become one of the fastest-growing independent wineries in America. Producing just around 2-3 and 4-year-old batches, the company's portfolio features five staple wine varietals.
With Dees' efforts, Ammunition Wine has been able to bring its wines and whiskies to select grocery stores, restaurants, and online partners nationwide. From convincing clients to buying Ammunition Wine products to building branding and marketing strategies, Dees is a crucial member of the team.
8. Join the Ammunition Experience: Wine and Whiskey Tasting Events in Kansas City
Discover the art of Ammunition Wines and participate in the ultimate wine and whiskey tasting experience in Kansas City. With several tasting events taking place throughout the year, you have plenty of opportunities to join in and expand your palate. From the California Dreaming Wine Tasting Experience to Zialena's On the Road Wine Tasting, there is something for everyone.
For those who prefer a more educational experience, the University of Saint Mary's Wine Tasting event is a must-attend. You'll have the chance to learn about the history of wine while sampling a variety of flavors. Grand Tasting- Pinot Noir and Petite Sirah are also on the menu, offering a chance to explore a range of different wines.
If you're a fan of dry wine and cheese, don't miss out on the Dry Wine and Cheese Tasting event. Meanwhile, the Alexander Majors House and Barn offers the perfect opportunity to "Drink Your History" with a Historical Tasting Series. If you're more interested in whiskey, be sure to visit The Whiskey Snug & Gin Joint, Kansas City's premier whiskey tasting room. With over 1100 domestic and international whiskeys to choose from, the options are endless.
Whether you're a wine or whiskey enthusiast, there's something for everyone in Kansas City. So, why not join the Ammunition Experience and expand your knowledge and palate? Sign up to receive newsletters about upcoming events and get ready for a world of wine and whiskey. [15][16]
9. From Pinot Noir to Petite Sirah: Explore the Art of Wine Tasting with Ammunition
Discover the world of Ammunition Wines and indulge in their unique wine tasting experiences. From Pinot Noir to Petite Sirah, explore the art of wine tasting with Ammunition's extensive collection of wines. Taste and Tales is the perfect event for wine enthusiasts who appreciate learning about the history and story behind each bottle.
Immerse yourself in the rich flavors of California Dreaming Wine Tasting Experience, a sophisticated evening filled with exquisite wines and delicious food pairings. Attend Zialena's Kansas City On The Road Wine Tasting and sample their exceptional wines that reflect their passionate commitment to quality.
For a taste of history, attend Drink Your History: A Historical Tasting Series, where guests can sample rare and vintage wines while learning about the intriguing stories behind each bottle. The Grand Tasting events showcase specialty wine varietals, including Caymus Deep Dive and Produttori Barbaresco.
End your wine-tasting journey with a Dry Wine and Cheese Tasting in a charming barn at Alexander Majors House and Barn. With a variety of events, Ammunition Wines provides the perfect opportunity to indulge in delectable wines and create unforgettable memories.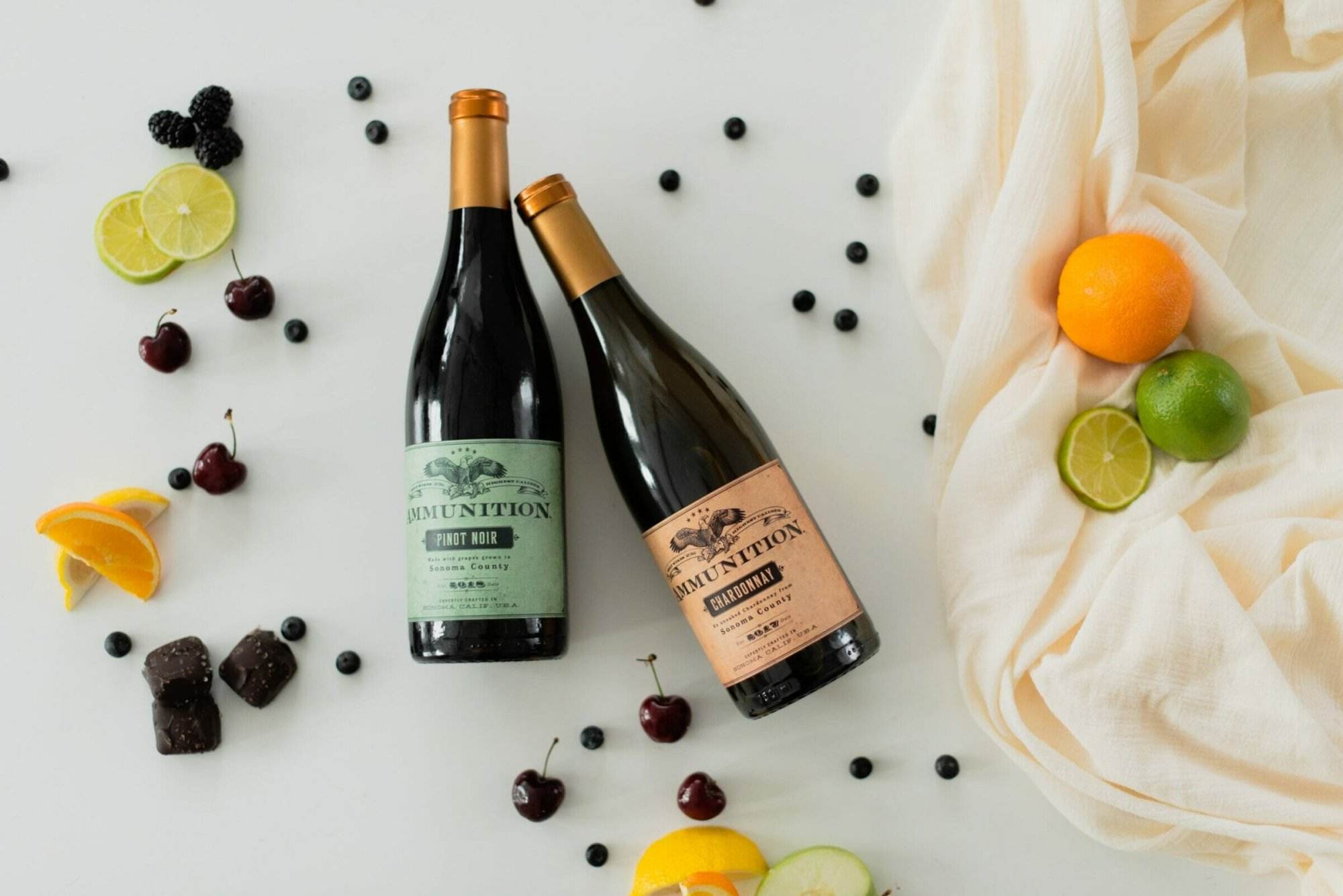 10. Drink Your History: Travel Back in Time with Ammunition's Historical Tasting Series
Drink Your History: Travel Back in Time with Ammunition's Historical Tasting Series is a four-part event that explores the history of American spirits. Participants can taste and discern differences in various liquors while learning about their fascinating history. The event includes a brief presentation and 3-4 tasting cups or mixed drinks of the featured liquor. From gin during Prohibition to the revival of cider and Victorian holiday cocktails, participants can engage in a unique tasting experience. The event is sponsored by Earls Premier, J. Rieger & Co., Lifted Spirits, Muriel McBrien Kauffman Foundation, Toms Town, Vicki & Doug Westerhaus, UMB, and West Bottoms Whiskey Co. The event is held at significant and dynamic historic structures, the John Wornall House and Alexander Majors House, managed by The Wornall/Majors House Museums.