Heritage School Vineyards: Discover Premium Wines & Rich History
Imagine stepping into a world where time-honored traditions blend seamlessly with modern innovation, where you can savor a variety of expertly crafted premium wines while being surrounded by rich history and stunning landscapes. This is precisely the experience you will encounter when you visit the Heritage School Vineyards. Located in the heart of Napa Valley, this charming and historic property is not only home to a diverse selection of exquisite wines but also boasts a fascinating past that is deeply entwined with California's celebrated winemaking history.
So, prepare your senses to embark on a compelling journey as we explore the exceptional offerings of Heritage School Vineyards and uncover the captivating tales that have shaped its legacy. Whether you are a passionate wine connoisseur or a curious history enthusiast, this is one story you won't want to miss.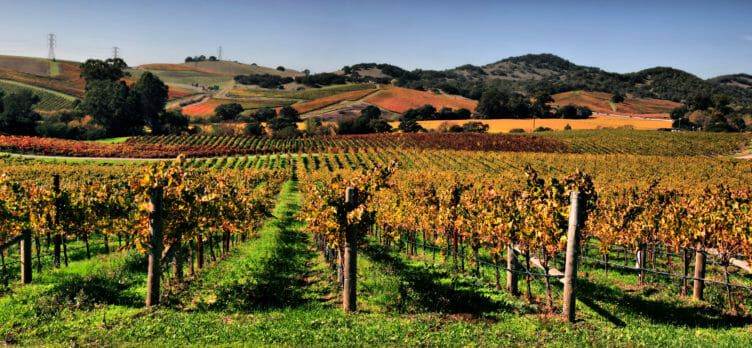 1. Unique Napa Valley Estate with a Fascinating History
Situated in the scenic corner of Napa Valley lies the unique and historically rich Heritage School Vineyards. Once home to the Heritage School for Boys, this 48-acre estate has been transformed from Harris Estate Vineyards in the 1990s to its current incarnation. Owned by the Jenkins family, this Calistoga gem combines picturesque stone walls with a secluded feel that results in a truly one-of-a-kind estate.
Renowned winemaker Thomas Rivers Brown has been crafting the vineyard's distinguished wines since 2006, making Heritage School Vineyards a must-visit destination for wine enthusiasts. Immerse yourself in the rich history and premium wines as you enjoy stunning views from Missiaen's Hillside Vineyard. At Heritage School Vineyards, you'll discover the perfect blend of fascinating history and wine-making excellence.
2. From Heritage School to Harris Estate Vineyards
Nestled in the picturesque Franz Valley area, Heritage School Vineyards is a premium wine producer in Calistoga AVA, Napa Valley. Originally known as Harris Estate Vineyards, founded by husband-wife team Mike and Treva Harris, it was later acquired and renamed by David and Linda Jenkins in 2014.
The 48-acre property houses three distinct estate-grown vineyards and a rich history, once serving as the private Heritage School for boys. The sprawling estate now showcases the owners' dedication and passion for their vineyards and wine, inviting visitors to enjoy the scenic beauty and exceptional terroir of Napa Valley.
Winemaker Thomas Rivers Brown skillfully crafts the estate's premium Cabernet Sauvignon. The stunning vineyards and the exquisite wines they produce perfectly embody the owners' mission to share their way of living through the Heritage School Vineyards experience.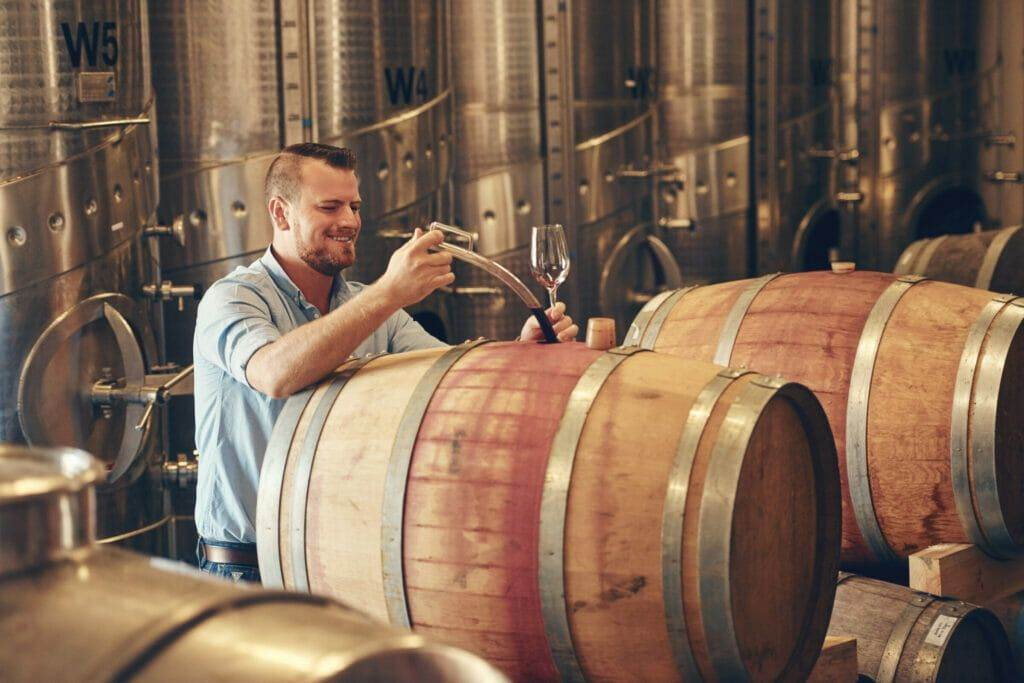 3. David and Linda Jenkins Take Over and Rebrand as Heritage School Vineyards
David and Linda Jenkins's passion for wine was fueled by their travels through renowned wine regions of France, Italy, and California. Their patience for finding the perfect site paid off when they first toured the then-named Harris Estate Vineyards in 2007. Although the timing wasn't right, the Jenkins fell in love with the property's rich history, beautiful stone walls, and exceptional wines.
In 2014, they seized the opportunity to purchase the stunning estate and rebranded it as Heritage School Vineyards, after the property's historical beginnings as a boys' school. Along with their four daughters, Missiaen, Casey, Hannah, and Julie, the family diligently tends to the vineyard, producing estate-grown, vineyard-specific Cabernet Sauvignon that holds its own among the best in Napa Valley.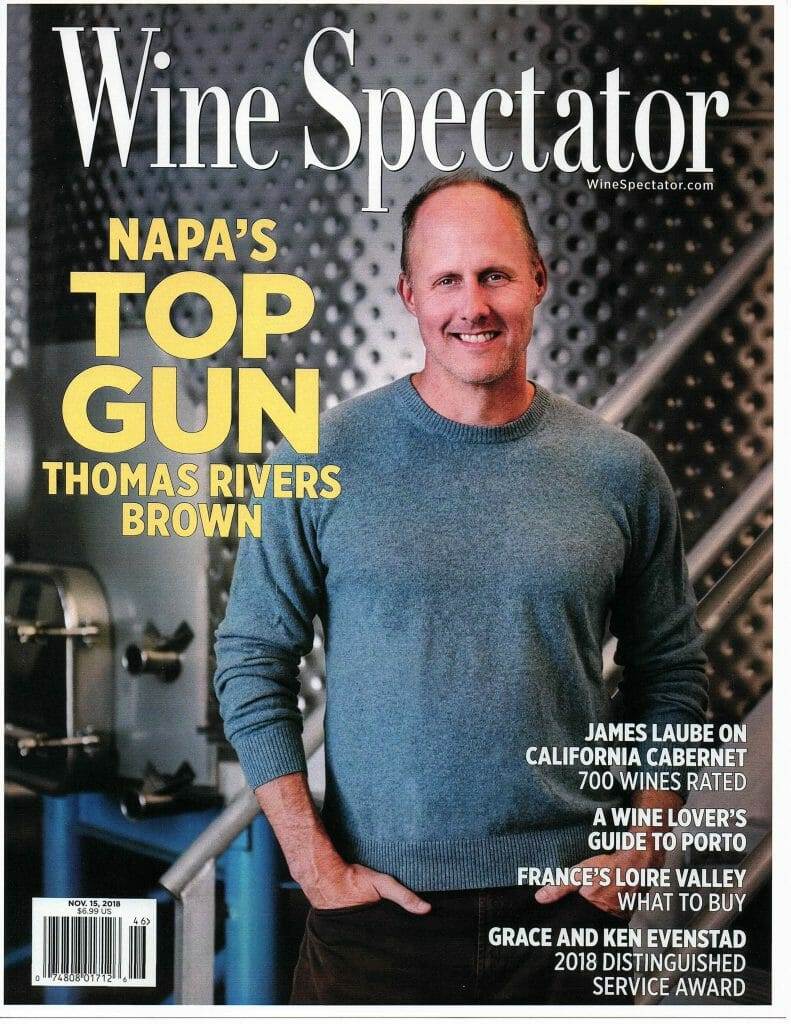 4. Exceptional Quality Wines by Winemaker Thomas Rivers Brown
Heritage School Vineyards, located in Napa Valley's Calistoga AVA, boasts an impressive collection of premium wines produced by the renowned winemaker Thomas Rivers Brown. Since joining the Heritage team in 2006, Brown has crafted exquisite, full-bodied wines characterized by their mountainside location and ideal grape growing soils.
These wines showcase the unique terroir of the region, offering intense flavors and a rich texture that has won the admiration of wine enthusiasts worldwide. Among the exceptional offerings of Heritage School Vineyards are their Cabernet Sauvignon selections, which beautifully express the distinct personality of Calistoga's Franz Valley School Road district.
Under Brown's expert guidance, Heritage School Vineyards continues to delight discerning palates with its remarkable wines, reflecting a genuine passion for refined craftsmanship and exceptional quality.
5. Introducing the 2014 Casey's Lakeview Vineyard Cabernet Sauvignon
Introducing the 2014 Casey's Lakeview Vineyard Cabernet Sauvignon, a dense and rich wine with flavors of chocolate, espresso, earth, and spice. This masculine, full-bodied wine benefits from at least 4-5 years of cellaring and can be kept for up to 25 years.
Produced by Heritage School Vineyards, the grapes in this wine come from 17-year-old vines planted in the mid-block Lakeview Vineyard, which features excellent drainage due to its chalky and rocky soils. This vineyard is known for its bold character and mouth-filling flavors, which are brilliantly expressed in the 2014 Casey's Lakeview Cabernet Sauvignon.
Aged in French oak barrels (85% new) for 20 months and then bottled for 12 months before release, this unfiltered wine received a score of 91 by Antonio Galloni's Vinous. Crafted by renowned winemaker Thomas Rivers Brown, this Cabernet Sauvignon perfectly reflects the terroir of the Franz Valley area and is an exceptional representation of Napa Valley's finest up-valley vineyards.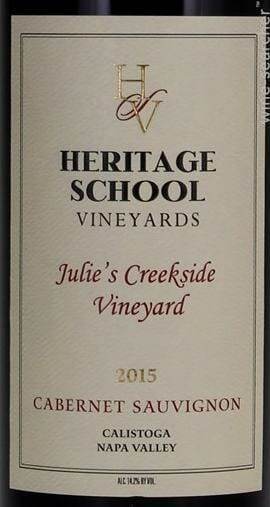 6. Experience the Richness of 2014 Missiaen's Hillside Vineyard Cabernet Sauvignon
Experience the richness of Heritage School Vineyards' 2014 Missiaen's Hillside Vineyard Cabernet Sauvignon for a true wine connoisseur's delight. Planted in a steep and rocky site with red volcanic soils, this 100% Cabernet Sauvignon offers a highly-structured and concentrated drink with intense flavors.
The Hillside Vineyard, planted in 1998 using 110R rootstock and clone 337 Cabernet Sauvignon, produces wines as breathtaking as the views from its slopes. The tiny, dark blue berries ripen near the end of September, thanks to the cool afternoon temperatures, allowing for increased hang time and developed flavors.
This superb wine has received a rating of 92 from Antonio Gallonis Vinous (December 2016) and is crafted with utmost care and dedication, reflecting the terroir of the Franz Valley area. Don't miss the opportunity to savor the full-bodied and seamless taste of the 2014 Missiaen's Hillside Vineyard Cabernet Sauvignon.
7. Vineyards Located in Unique Area of Napa Valley: Franz Valley
Nestled in the unique area of Napa Valley known as Franz Valley, Heritage School Vineyards boasts a picturesque landscape of rolling hills and sloping vineyards. This sprawling 48-acre estate takes pride in its rich history, once home to the now-defunct Heritage School for Boys.
The vineyard's distinct location sets itself apart from other wineries in the region as the area is not widely known to most visitors. The estate comprises three different vineyards, each benefiting from the diverse microclimates that Franz Valley has to offer. Neighboring estates include the renowned Grgich Hills Winery, known for their exceptional fruit used in Chateau Montelena's award-winning wines.
With its captivating backdrop, rich history, and premium wines, Heritage School Vineyards is truly a hidden gem that wine enthusiasts and visitors should not overlook when exploring the bountiful Napa Valley.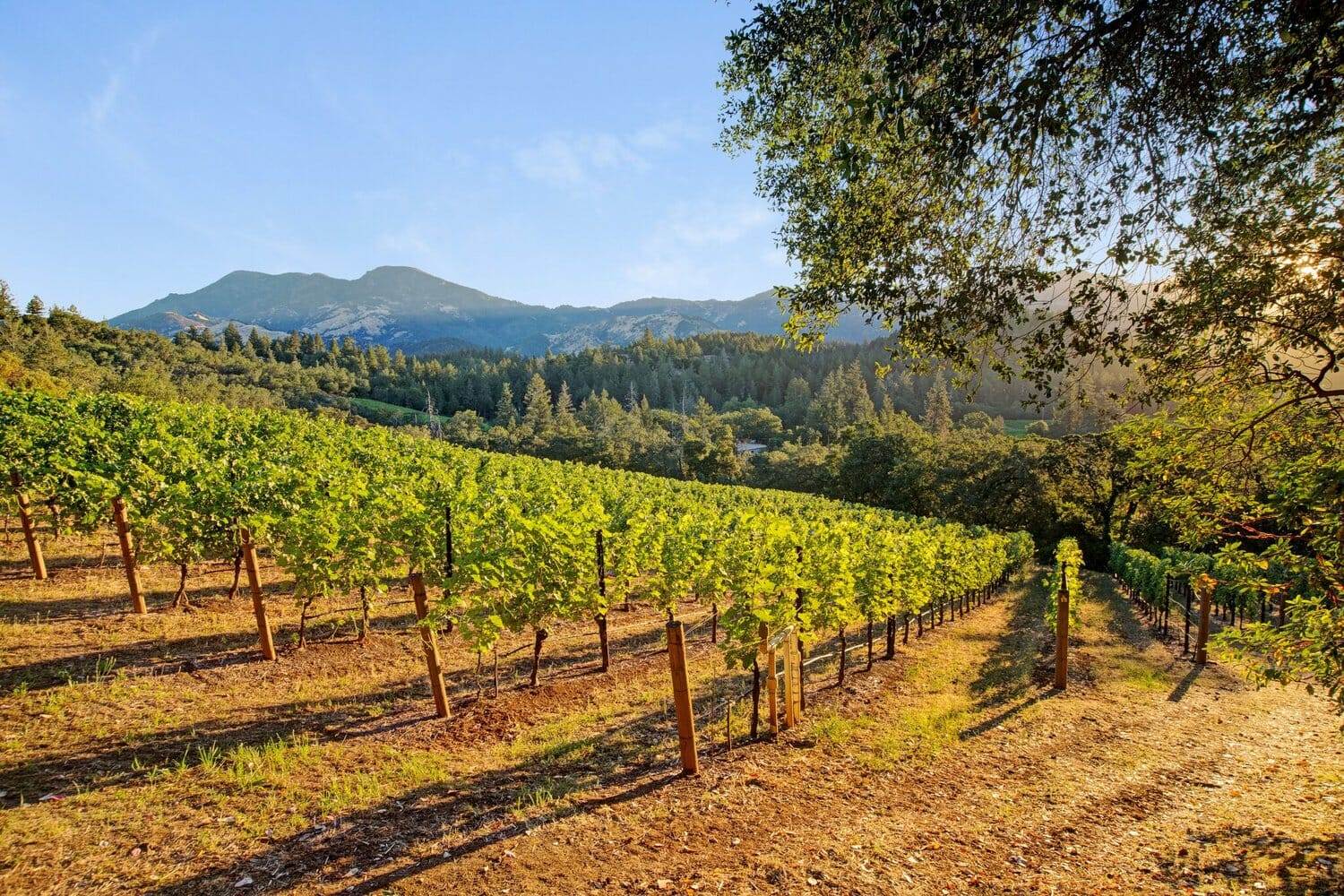 8. A Neighborhood of Fine Vineyards
Nestled in the heart of Napa Valley, Heritage School Vineyards resides in an area known as Franz Valley, which provides a picturesque backdrop for winemaking. The region is characterized by rolling hills and vineyards planted on slopes rather than flat ground, making it a unique part of Napa Valley.
Surrounded by esteemed vineyard neighbors, such as Mike Grgich of Grgich Hills Winery and the premium brand LEVY & MCCLELLAND, Heritage School Vineyards is part of a fine vineyard neighborhood that is well off the radar of most visitors to Napa Valley. With a rich history dating back to its roots as the Heritage School for Boys, the estate is now home to three uniquely different vineyards – Missiaen's Hillside Vineyard, Casey's Lakeview Vineyard, and Hannah's Collection Vineyard – which produce exquisite wines that capture the essence of Calistoga's Franz Valley School Road district.
9. Personal Connections to the Property
Nestled in the heart of California's wine country lies the historic Heritage School Vineyards, a property with an intriguing past and some fascinating personal connections. Valentin Trenev, a well-known mountain climber and property manager, was instrumental in managing the property and overseeing the private school for boys in its early years. Valentin's life-saving heroics in Nepal, when he helped a friend struggling with a dangerous altitude sickness and food poisoning, forged an indelible personal connection to this picturesque vineyard.
Visitors to Heritage School Vineyards are also likely to meet Val Trenev from time to time in Thailand, where he now spends much of the year. The vineyard has evolved into a haven for luxurious living, wine tasting, and entertaining events, but its rich history and the personal stories it has inspired continue to enchant all those who walk its verdant grounds.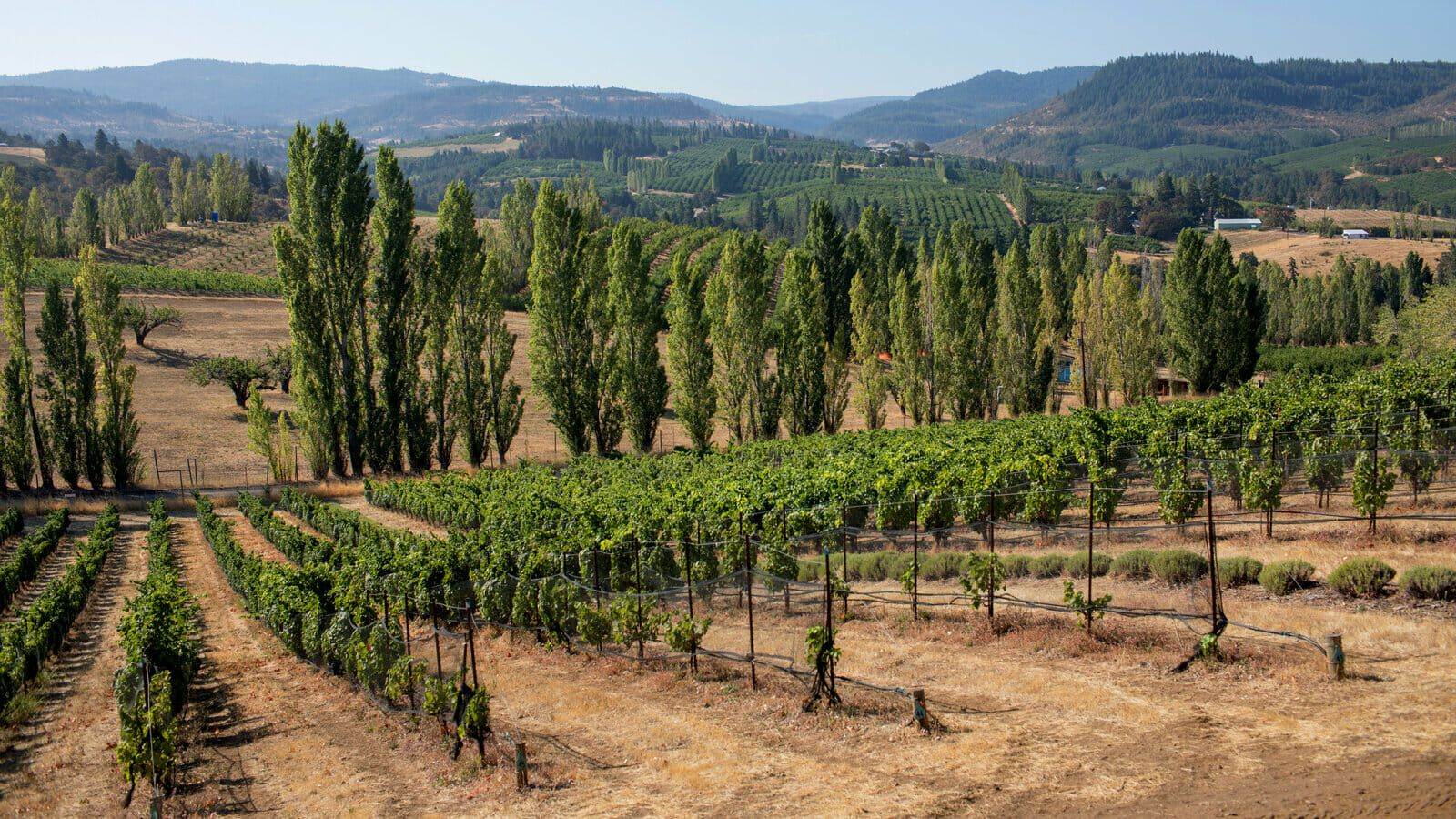 10. Unique Vineyards Worth Checking Out
Situated in the northwest corner of Napa Valley, Heritage School Vineyards offers a unique experience as it beautifully blends both history and premium wines. With three distinct vineyards on the 48-acre estate, the property was once a private school for boys known as Heritage School. Now owned by David and Linda Jenkins, the estate has been renamed to honor its rich past while making use of the exceptional terroir for viticulture.
Heritage School Vineyards is not your average winery, promising visitors a delightful wine tasting experience amidst stunning views and an intriguing history. Don't miss out on the chance to explore this stunning estate and relish the exceptional wines crafted by award-winning winemaker Thomas Rivers Brown. So, if you're looking for a truly unique vineyard experience, make sure to add Heritage School Vineyards to your must-visit list.