Uncorking the Magic: Introducing the Casino Mine Ranch Wines
Uncorking a bottle of wine is an enchanting ritual, a moment when anticipation and excitement fill the air as we prepare to savor the delightful elixir derived from fruit and ancient craftsmanship. It is said that wine is bottled poetry, and while some bottles capture a sonnet, here at Casino Mine Ranch, we aspire to embottle a symphony in each and every one of our creations. So, gather around, fellow wine aficionados and novices alike, as we grandly unveil Casino Mine Ranch Wines, where oenophilic magic meets approachable luxury. With every exquisite sip, you'll discover how we've harmoniously blended old-world heritage and modern ingenuity to produce a line of wines that not only pay homage to the storied history of our ranch but also offer a fresh and vibrant taste of tomorrow. Intrigued? Let's dive into the splendors of these liquid gems and share in the delight of their unbridled expression. Cheers!
1. Introducing the Casino Mine Ranch Wines: Meet our Winemakers
Introducing the Casino Mine Ranch Wines: Meet our Winemakers
Nestled in the Sierra Nevada foothills lies the Casino Mine Ranch, an extraordinary estate vineyard boasting an array of unique grape varieties. Here, fourth-generation Californian brothers Jim and Rich Merryman, are crafting exquisite wines that pay homage to the land's rich heritage, and its passion for unearthing the unexpected. The dynamic winemaking duo of Jessica Tarpy Shaheen and Andy Erickson is at the helm, creating exceptional wines that encapsulate the rugged beauty of Amador County.
With a combination of experience, innovation, and dedication to their craft, this team is redefining the wine industry in the region, unearthing liquid gold in the form of Casino Mine Ranch wines.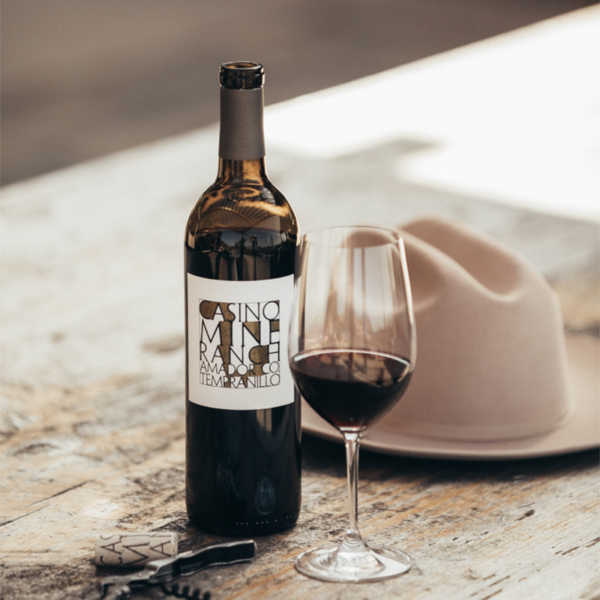 2. Our Inaugural Release: The 2019 Reserve Rosé
Introducing Casino Mine Ranch's inaugural release: the 2019 Reserve Rosé. This delightful wine pays homage to the classic rosés of Southern France, crafted by the exceptional winemaking duo of Jessica Tarpy Shaheen and Andy Erickson. The star of this unique blend is the exquisite Vermentino block from the estate, paired with Grenache for a seamless union of flavors.
The 2019 Reserve Rosé showcases purity at its finest. Gently whole-cluster pressed and fermented in stainless steel barrels, this wine is bottled shortly after harvest to retain its inherent freshness. Its vibrant, citrine hue with a touch of malachite at the meniscus is not only beautiful to behold but also promises an unparalleled flavor experience. Enjoy this refreshing rosé and be a part of Casino Mine Ranch's prestigious beginnings.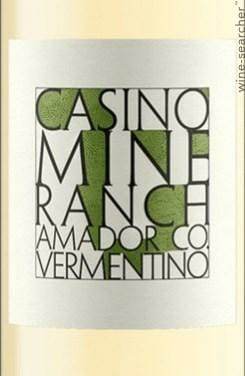 3. The Ancient White Wine Varietal: Vermentino
The ancient white wine varietal Vermentino originates from the coastal regions of Tuscany and Sardinia in Italy. This esoteric grape has found a new home, taking root in the volcanic soils of Amador County's Sierra foothills, California. Casino Mine Ranch produces a unique rendition of Vermentino that features a brilliant lemon hue with aromatic notes of candied lemon peel, lychee, and hints of orange blossom.
The palate of this delightful wine is generous with citrus and lean tropical fruits, evoking freshly squeezed lemons, green papaya, and young pineapple. With a balanced and refreshing framework of bright acidity and ample minerality, the Vermentino from Casino Mine Ranch has successfully adapted an old-world varietal to the modern tastes of wine enthusiasts everywhere.
4. A Juicy and Trenchant White: Grenache Blanc
Uncorking the Magic of Grenache Blanc from Casino Mine Ranch
Tucked away in the Sierra foothills of Amador County lies Casino Mine Ranch, an estate vineyard that was once mined for gold. Today, the ranch boasts an unusually diverse array of grapes, one of which is the rich and juicy Grenache Blanc. This white wine is lovingly crafted by the renowned winemaking duo, Andy Erickson and Jessica Tarpy Shaheen.
The unique terroir of Casino Mine Ranch allows the Grenache Blanc to flourish, developing a tannic and trenchant profile while maintaining a mouthfeel reminiscent of butter. With balanced acidity and layered flavors of yellow apples, citrus, and anise on the palate, this wine offers a truly delightful sensory experience.
Aged for fourteen months in neutral French oak after whole-cluster pressing and extended batonnage, the Casino Mine Ranch Grenache Blanc is truly a gem worth uncovering. With its rich gold hue and hints of minerality, this wine offers a fresh and lively taste that pays homage to both the terroir and the ranch's storied past. So, the next time you're looking for something a little different, consider uncorking a bottle of this delightful white and savor the magic of Casino Mine Ranch.
5. Late-Harvest Vermentino: A Flight of Fancy
A magical wine experience awaits you with the Late-Harvest Vermentino, a captivating creation from Casino Mine Ranch. Teasing your senses in a flight of fancy, this wine showcases a beautiful blend of ingenuity and serendipity. The vineyard opted for a classic dried on the vine technique, resulting in a small section of the block being harvested in November at a stunning 31°B. This delightful wine pairs perfectly with your choice of cheese or poetry, inviting you to indulge in its opulence. Unveil the enchanting essence of this delectable wine, and find yourself whisked away on a journey of flavor and whimsy.
6. Earthy and Straightforward: Our Mourvèdre
Introducing the earthy and straightforward Mourvèdre from Casino Mine Ranch. Unlike the traditional ink pots of Bandol, this Mourvèdre variation is an approachable delight, inspired by the elusive wild Sierra currant and rugged granite of the mountain peaks surrounding the vineyard. The result is a perfect beverage companion for a leisurely trip to the pond or simple relaxation by a nature.
To fully immerse yourself in the experience, try chilling the bottle in the pond's waters before enjoying. The Casino Mine Ranch's Mourvèdre is an authentic blend of earthiness and simplicity that is sure to tantalize your taste buds and transport you to the serene Sierra landscape.
7. Singular Typicity: Estate Grenache Noir
Nestled in the Sierra foothills of Amador County lies Casino Mine Ranch, an estate vineyard known for its singular typicity: the remarkable Estate Grenache Noir. This exquisite varietal sets itself apart due to the unique combination of warm California sunshine and significant diurnal shifts. These factors allow the grapes to achieve optimal ripeness, endowing them with distinct freshness and lively fruit flavors.
Handcrafted by the renowned winemaking duo, Andy Erickson and Jessica Tarpy Shaheen, the Grenache Noir boasts rich, lush flavors of black cherry, red currant, and brambly red berries. These delightful notes are further enhanced by hints of cocoa, espresso, allspice, shiso leaf, and a gravelly minerality, creating a captivating blend of flavors that beckons to both novices and connoisseurs alike. So go ahead, raise a glass and discover the magic of Casino Mine Ranch's Estate Grenache Noir. Cheers!
8. Life-Altering Tempranillo: A Cowboy-Quality Red
Discovering the captivating charm of the life-altering Tempranillo from Casino Mine Ranch is an unforgettable experience for wine enthusiasts. This cowboy-quality red emanates a warm familiarity, reminiscent of an inviting campfire shared by good friends.
This remarkable Tempranillo can trace its origins back to a memorable moment in Barcelona, where Rich and Joan excitedly savored this captivating wine at the Zona d'Ombra before deciding to plant this variety back at their estate. To enhance its refinement, the wine breaks with tradition and is aged in French oak instead of American, but the inherent cowboy qualities cannot be tamed.
Savor the magic of this alluring Tempranillo and let it transport you to a starry night beside a roaring campfire, where you join Hollis and Sam Shaw in raising a glass and exclaiming, "¡Salud!".
9. Succulent, Spicy, and Seductive: The Simone Blend
Introducing the Simone Blend, a succulent, spicy, and seductive fusion of Grenache Noir and Mourvèdre that will tantalize your taste buds. With each sip, you will be captivated by its complex and robust flavors. Expertly crafted by the winemakers at Casino Mine Ranch, this exceptional wine showcases the very best of Amador County.
The rich and inviting Simone Blend will make a fine addition to your next gathering or intimate dinner. Whether you're pairing it with your favorite comfort dish or something more adventurous, this versatile blend is bound to please even the most discerning of palates. So go ahead and open up a bottle – treat yourself to a symphony of flavors that is as unique and captivating as the celebrated Casino Mine Ranch itself.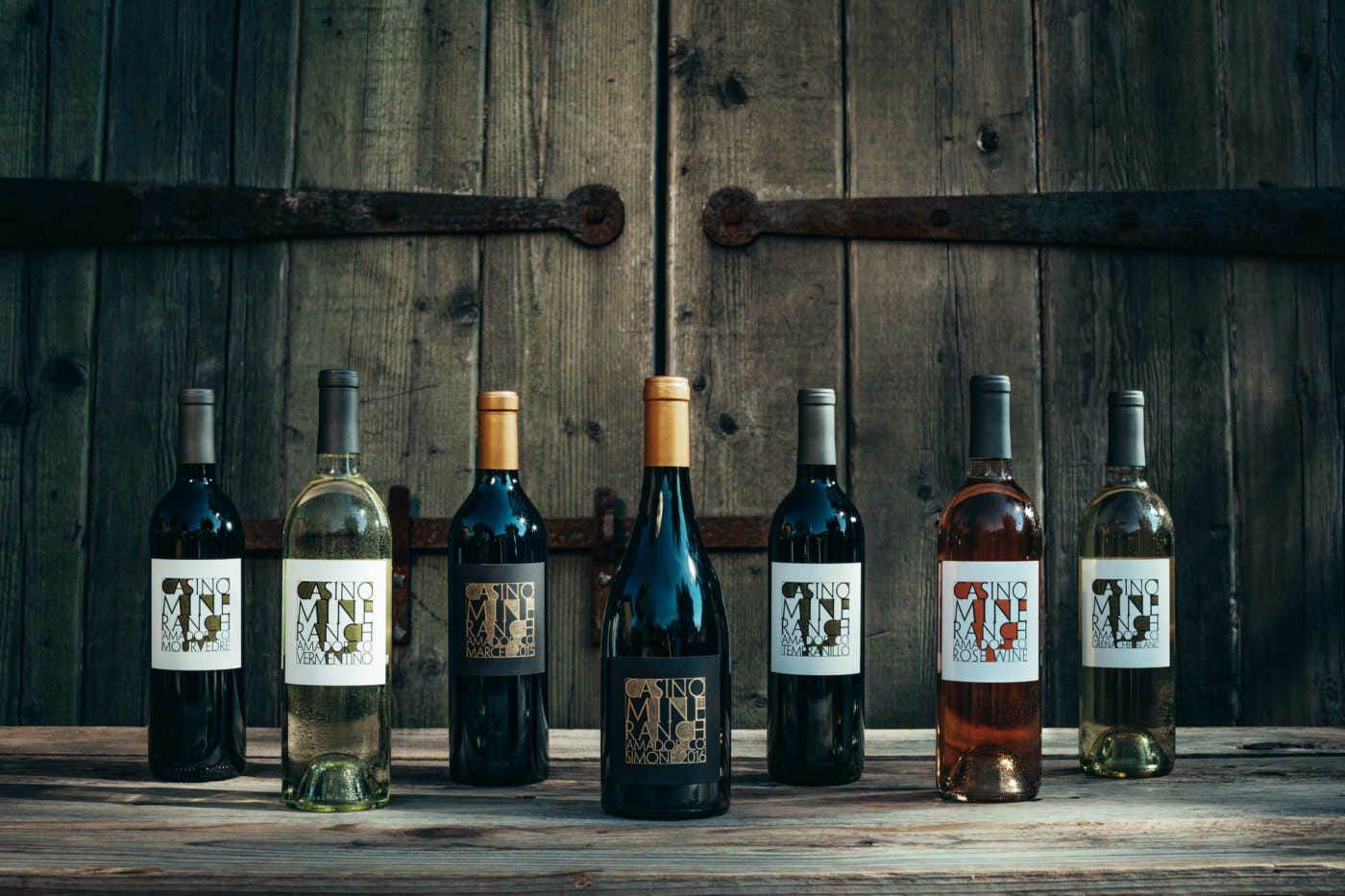 10. Uncorking the Magic: Discover the Beauty of Casino Mine Ranch Wines.
Casino Mine Ranch's unique wines from Amador County are truly one-of-a-kind, thanks to the expertise of winemakers Jessica Tarpy Shaheen and Andy Erickson. Inspired by their passion for fine wine, these eccentric creations reflect the influence of classic Southern French and Mediterranean flavors. With a distinctive California twist, their premier bottles such as the 2019 Réserve Rosé and their Sierra Nevada Vermentino showcase exceptional flavors, stunning color, and energizing aromas.
The Casino Mine Ranch vineyard specializes in cultivating vigorous yet bountiful varietals that embrace their high altitude. With vibrant flavors such as Grenache Noir and Mourvèdre, these wines are truly born from the Sierra Nevada slopes. Complemented by their partnership with the Association for Materials Protection and Performance, the Casino Mine Ranch ensures they maintain the highest standards in wine production and sustainability.
Uncorking a bottle of Casino Mine Ranch wine provides not only a memorable and enjoyable experience, but it also invites a moment to explore the history, magic, and creativity that goes into every glass. As you savor these wines, remember to appreciate the hard work and dedication of winemakers who continue to innovate and push boundaries, bringing these treasured flavors to life.